Home

Mediterranean Coast

Rental Aude
Rental Aude - 6.4/10 - 4 reviews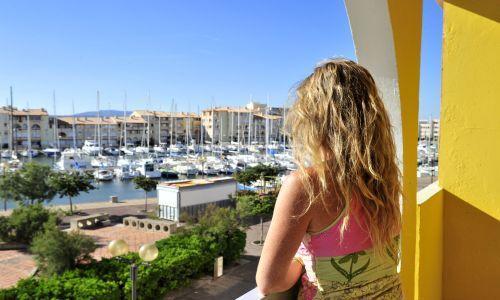 Strengths
Swimming pool

Internet access

Parking
TV

Pets
Description
Services
Resort info
Map
The residence Goelia is a small building, with lifts, situated directly on the marina, at the center of the shops, with a view on the sea for the most of the apartments. Private car park (if availabilities). All the shops and animations of Marina on the spot ; the beach is located 600 m away from the residence. You will have a free access a the swimming pool.
Altitude : m

Sporting activity

Mountain bike
Canoeing
paddle boats
Hiking
Sailing
Trampoline...

Cultural activity

Resort guided visit
Multimedia Center
Little train
Media library
Cinema
Description
Services
Resort info
Map
The residence Les jardins de Phoebus is composed of one floor builindgs, overlooking the small lake of Pech Maynaud, the massive of La Clape or the swimming pool. It is situated at the entrance of Gruissan, 5 mn away from the village, the harbour and shops, 1200 m away from the beach (easy access with ample car park). Paradise of windsurfing and water sports, Gruissan beaches are fully equipped. For party lovers, night clubs and casinos are available (within walking distance from the residence). The accommodations are equipped with air conditioning.
Description
Services
Resort info
Map
The residence Les Terrasses de la Mer is located in Saint Pierre de la Mer. The houses and apartments with terrace or gardens from 54 to 100 m² offer you a wonderful panorama on the sea.
Altitude : m

Sporting activity

Mountain bike
Sailing
Surf
Canoeing
Golf

Cultural activity

Flea market and secondhand trade