Mer-Evasion

Mediterranean Coast

Pyrénées Orientales

Saint-Cyprien
Location [resort]

x



Filter

Sort
Saint-Cyprien
3 results found

7/10
- 5 reviews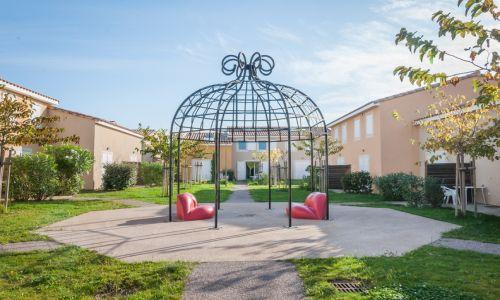 Strengths

6.3
/10

Swimming pool

Sauna (extra charges)

Fitness

TV

Internet access

Bed linen included

Pets (extra charges)

Parking
Description
Services
Resort
Map
Residence Les Demeures de Torrellanes*** are located in Latour-Bas-Elne, 4 km from Saint-Cyprien. Far from the bustle of the resort, this residence is ideal to relax and enjoy the charms of Catalonia. It consists of pleasant and recent duplex apartments or houses with terrace and/or garden. Your children will enjoy the Mini Club and its activities, while you can enjoy a relaxing time in the pool or relaxing area.
Sporting activity
Go Carting
Sailing
Canoeing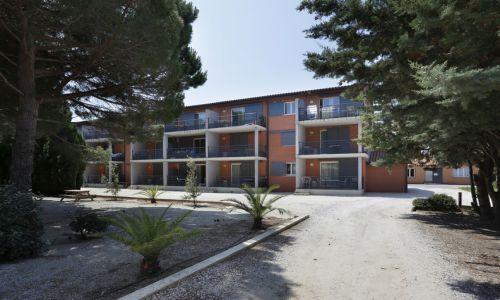 Strengths

8.8
/10

TV

Pets (extra charges)

Parking (extra charges)
Description
Services
Resort
Map
The residence Las Motas is situated in Alenya, at 200m from the center of the village, and at 4,5km from the Saint Cyprien's beach. Its location, in a quiet and woody place, will delight you. its 16 apartments are comfortable and elegant. You will benefit of the Spa (265sqm) with outdoor swimming pool, jacuzzi,...The golf of Saint Cyprien is at around 2,5km from the residence.
Sporting activity
Go Carting
Sailing
Canoeing


Description
Services
Resort
Map
At 20 km from Perpignan, Saint-Cyprien is a port city of excellence. As a renowned seaside resort on the Catalan coast, Saint-Cyprien promise you beautiful holidays at the sea your family (labeled "Family Plus"). At 900 m from the beach in the heart of a superb 27 holes golf and 1800 m from the port and shops, the "Residence du Golf" consists of 92 apartments in a building of 2 floors (with lift). At your disposal: an outdoor pool (12x10) unheated, open mid-May to mid-October, weather permitting. A bakery service (in season) and two restaurants and one bar ("brasserie" and gourmet restaurant) are proposed.
Sporting activity
Go Carting
Sailing
Canoeing

Other results around :
Pyrénées Orientales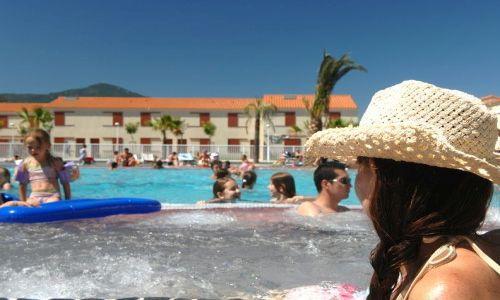 Strengths

7.1
/10

Swimming pool

Jacuzzi

Sauna (extra charges)

Fitness

TV

Internet access

Bed linen included

Pets (extra charges)
Description
Services
Resort
Map
Residence les Demeures de Massane is made of 196 apartments around the swimming pool. It fits perfectly in the environment thanks to its local architecture. The beach is 3 km away, and can be reach riding a free little train from ealry July to late August. Argeles town center is to be found 1 km away.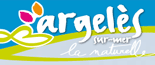 Altitude
: m

7.2

/10 - 5 reviews -

Read reviews
Sporting activity
Hiking
Golf
Diving
Canyoning
Sailing
Cultural activity
Natural Park
Cinema
Media library


Description
Services
Resort
Map
Sea gate of Franch Catalonia, it is the ideal place for your vacation. Between 8 km of mediterranean coastline and a marine lake of 7000 acres surrounded by marinas and other accommodations inspired by the traditional home of fishermen, Port Barcarès has combined with happiness, modernity and authenticity. The residence Le Lydia Playa is on first line of the sea, 150 meters from the beach (direct access) and 100 m from shops. An outdoor swimming pool (20m x 10m) unheated (open from mid-June to mid-September, weather permitting) is available. Enjoy your stay in the residence to go to the spa center "Thalassol" located at 500 m for a cure "Mieux Etre" (Well Being) including cares and spa access (with suplement).
Altitude
: m

6.8

/10 - 2 reviews -

Read reviews
Cultural activity
Port
Flea market and secondhand trade
Summary
show more options
Location / Distance
Beach
Indifferent
vider
distances_plages
0
Nearby
ajouter
distances_plages
1
0
< 50 m
ajouter
distances_plages
0-50
0
< 100 m
ajouter
distances_plages
0-100
0
< 200 m
ajouter
distances_plages
0-200
0
< 300 m
ajouter
distances_plages
0-300
0
< 400 m
ajouter
distances_plages
0-400
0
< 500 m
ajouter
distances_plages
0-500
0
< 1 km
ajouter
distances_plages
0-1000
0
< 2 km
ajouter
distances_plages
0-2000
0
< 5 km
ajouter
distances_plages
0-5000
0
Sea
Indifferent
vider
distances_mer
0
On the sea
ajouter
distances_mer
1
0
< 50 m
ajouter
distances_mer
0-50
0
< 100 m
ajouter
distances_mer
0-100
0
< 200 m
ajouter
distances_mer
0-200
0
< 300 m
ajouter
distances_mer
0-300
0
< 400 m
ajouter
distances_mer
0-400
0
< 500 m
ajouter
distances_mer
0-500
0
< 1 km
ajouter
distances_mer
0-1000
0
< 2 km
ajouter
distances_mer
0-2000
0
< 5 km
ajouter
distances_mer
0-5000
0
Harbour
Indifferent
vider
distances_ports
0
Nearby
ajouter
distances_ports
1
0
< 50 m
ajouter
distances_ports
0-50
0
< 100 m
ajouter
distances_ports
0-100
0
< 200 m
ajouter
distances_ports
0-200
0
< 300 m
ajouter
distances_ports
0-300
0
< 400 m
ajouter
distances_ports
0-400
0
< 500 m
ajouter
distances_ports
0-500
0
< 1 km
ajouter
distances_ports
0-1000
0
< 2 km
ajouter
distances_ports
0-2000
0
< 5 km
ajouter
distances_ports
0-5000
0
Nursery
Indifferent
vider
distances_garderie
0
Nearby
ajouter
distances_garderie
1
0
< 50 m
ajouter
distances_garderie
0-50
0
< 100 m
ajouter
distances_garderie
0-100
0
< 200 m
ajouter
distances_garderie
0-200
0
< 300 m
ajouter
distances_garderie
0-300
0
< 400 m
ajouter
distances_garderie
0-400
0
< 500 m
ajouter
distances_garderie
0-500
0
< 1 km
ajouter
distances_garderie
0-1000
0
< 2 km
ajouter
distances_garderie
0-2000
0
< 5 km
ajouter
distances_garderie
0-5000
0
Resort center
Indifferent
vider
distances_centre
0
Nearby
ajouter
distances_centre
1
0
< 50 m
ajouter
distances_centre
0-50
0
< 100 m
ajouter
distances_centre
0-100
0
< 200 m
ajouter
distances_centre
0-200
0
< 300 m
ajouter
distances_centre
0-300
0
< 400 m
ajouter
distances_centre
0-400
0
< 500 m
ajouter
distances_centre
0-500
0
< 1 km
ajouter
distances_centre
0-1000
0
< 2 km
ajouter
distances_centre
0-2000
0
< 5 km
ajouter
distances_centre
0-5000
0
Shops
Indifferent
vider
distances_commerces
0
Nearby
ajouter
distances_commerces
1
0
< 50 m
ajouter
distances_commerces
0-50
0
< 100 m
ajouter
distances_commerces
0-100
0
< 200 m
ajouter
distances_commerces
0-200
0
< 300 m
ajouter
distances_commerces
0-300
0
< 400 m
ajouter
distances_commerces
0-400
0
< 500 m
ajouter
distances_commerces
0-500
0
< 1 km
ajouter
distances_commerces
0-1000
0
< 2 km
ajouter
distances_commerces
0-2000
0
< 5 km
ajouter
distances_commerces
0-5000
0
Destination
Resort
Atlantic Coast
Brittany
Corsica
Mediterranean Coast
The English Channel
Accommodation
Surface
Indifferent
supprimer
surface
1
< 25 m²
ajouter
surface
0-25
0
25 - 35 m²
ajouter
surface
25-35
0
35 - 45 m²
ajouter
surface
35-45
0
45 - 55 m²
ajouter
surface
45-55
0
55 - 65 m²
ajouter
surface
55-65
0
65 - 75 m²
ajouter
surface
65-75
0
75 - 85 m²
ajouter
surface
75-85
0
85 - 100 m²
ajouter
surface
85-100
0
> 100 m²
ajouter
surface
100-0
0
Budget
Price accommodation
Indifferent
ajouter
prix_hebergement
0
1
< 200€
ajouter
prix_hebergement
200
0
< 300€
ajouter
prix_hebergement
300
0
< 400€
ajouter
prix_hebergement
400
0
< 500€
ajouter
prix_hebergement
500
0
< 750€
ajouter
prix_hebergement
750
0
< 1000€
ajouter
prix_hebergement
1000
0
< 1500€
ajouter
prix_hebergement
1500
0
< 2000€
ajouter
prix_hebergement
2000
0
< 3000€
ajouter
prix_hebergement
3000
0
< 5000€
ajouter
prix_hebergement
5000
0
Price people
Indifferent
ajouter
prix_personne
0
1
< 50€
ajouter
prix_personne
50
0
< 100€
ajouter
prix_personne
100
0
< 200€
ajouter
prix_personne
200
0
< 300€
ajouter
prix_personne
300
0
< 400€
ajouter
prix_personne
400
0
< 500€
ajouter
prix_personne
500
0
< 600€
ajouter
prix_personne
600
0
< 700€
ajouter
prix_personne
700
0
< 800€
ajouter
prix_personne
800
0
< 900€
ajouter
prix_personne
900
0
< 1000€
ajouter
prix_personne
1000
0
< 1500€
ajouter
prix_personne
1500
0
< 2000€
ajouter
prix_personne
2000
0
◄ Back

Search